Responsive Web Design to See Your Product 

Through to Launch
With our in-house expertise, we can make the prototype designs created in our design sprint process a reality. We'll take your website, app OR digital product through complete UX/UI design, build and launch with our execution sprints. 
Implementation & Execution
UX Design
Prototyping
Website / Digital Product Development
Our design sprints and workshops let us conceive, create and test realistic prototype designs for your digital product in as little as 4 days. 
We then use the same high-impact sprint approach to execute the full design, technical build and launch. 
It's an intense, time-constrained process; an antidote to the traditional painful, drawn out website, app or digital product development cycle. 
Our team of UX designers, front-end and back-end developers all work to the same highly focused sprint methodology to get websites and digital experiences designed, built and launched in shorter timeframes.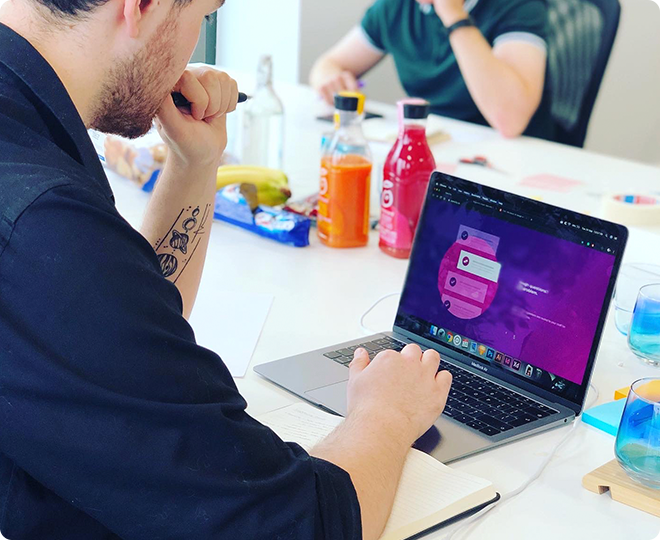 Innovative Tech & Agile Development
At PixelTree, we take an agile approach to software development. A project's development priorities can and will change over the course of development, depending on user feedback, commercial considerations, competitive activities, and technological advancements and that is why we take a lean approach from day one.
Design That Accelerates Development
Our first step in our design-led approach is to identify the likely users (the "user personas") and identify their common journeys through the solution. These user journeys are then tested and validated, which informs our software development priorities, allowing us to focus on perfecting the core functionality before branching outwards. 
Prioritising Your Success
Our priority is your success. We want your business to be successful, and we want your web or app to bring joy to as many users as possible. The best and most collaborative relationships are formed by creating a shared vision with our clients. Our goal isn't to just provide design and development services, but also to produce real results.
Have a project in mind?
Get in touch with us today and let us help you build or improve your website, app or digital product.