A Forwarding Thinking

Design Sprint Agency
Our 4 day 'design sprint' process provides an antidote to the traditionally painful website, app or digital product design process.
Our
Design Sprint

Service

At PixelTree, we recognise that you are searching for a Design Sprint agency that values your project as much as you do. That is why we go the extra mile with our Design Sprint service to help alleviate any queries, concerns or design flaws relating to your product before fully launching it.

By using our expertise in experience design, technology and customer research we help you to trial your product and identify necessary changes that may be required for its success.
What is a
Design Sprint

?

Design Sprints aim to empower teams and overcome indecision by condensing months of problem recognition, ideation, prototyping and testing into just one week. 

By working at pace to gather and incorporate user feedback earlier in the process, product, marketing and design teams can feel confident that they're customer-centric and on the right track before spending a penny on development.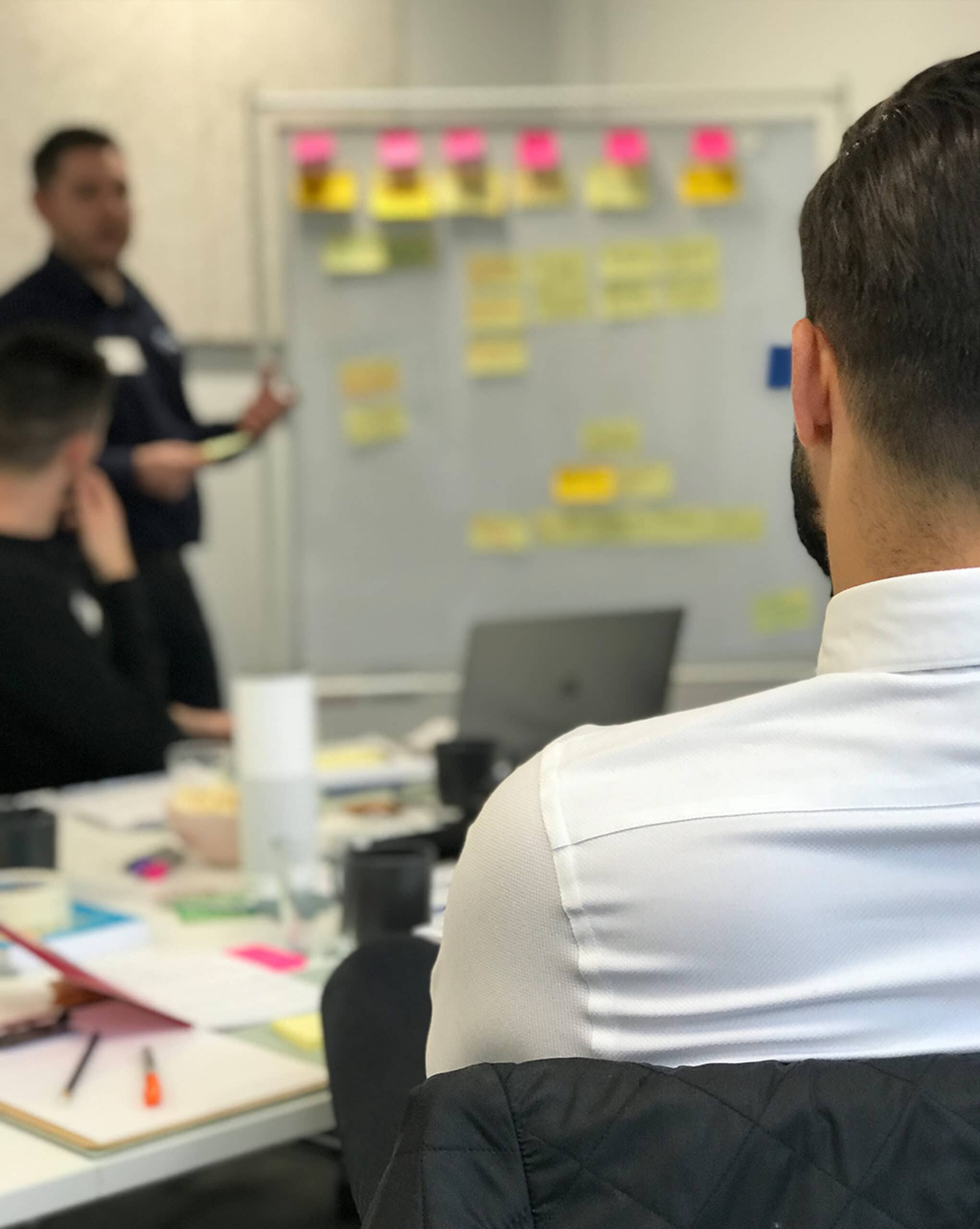 During our personalised 4-day design sprint we will fundamentally change how you and your team approach meetings going forward, tapping into the tools and techniques to gather new ideas, test concepts and utilise user feedback to make data-backed decisions. 
The value added from using a design sprint service is endless, with sprints now being used by some of the world's biggest and brightest companies.
Fancy joining them?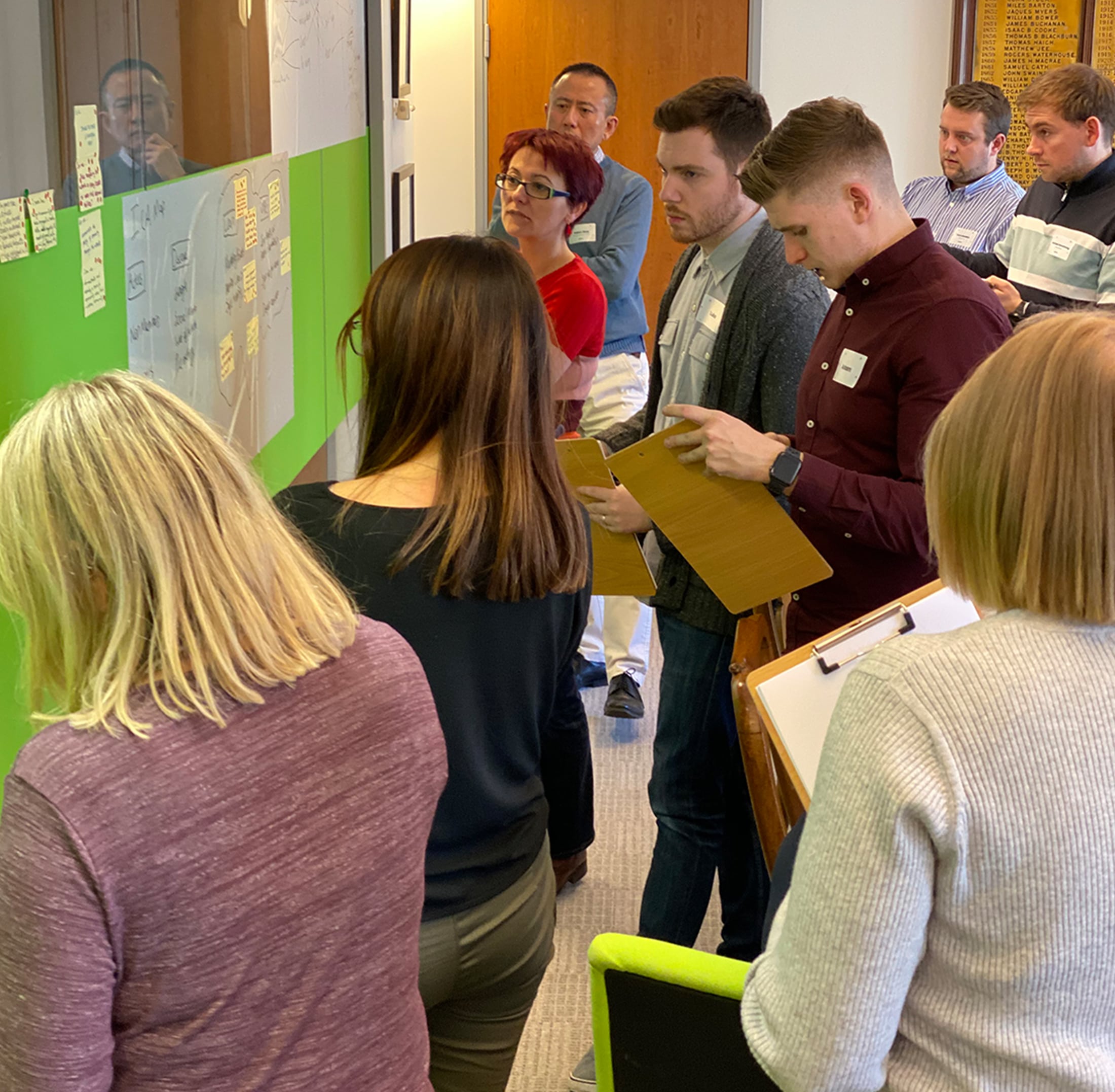 To get involved with our proven Design Sprint process and launch your project with confidence, be sure to get in touch today.
What you get from us
One week design sprint 2.0 process
User test video highlights
Access to original design files
So what does a Sprint look like?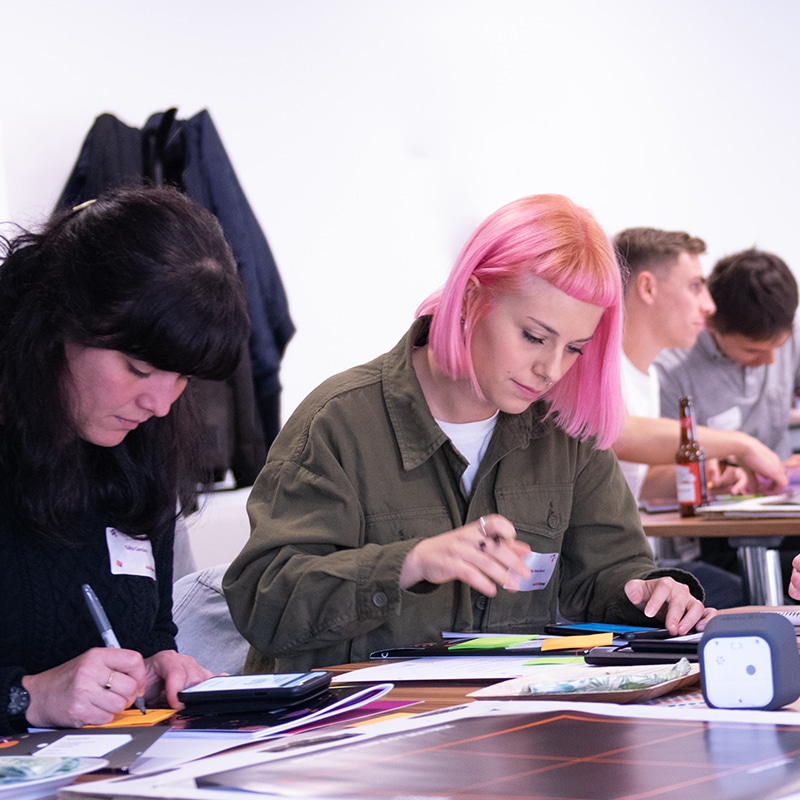 Day 1:
Define > Ideate > Solve
The first day of the Sprint process is all about defining problems, mapping journeys and sketching solutions. We'll be defining the fundamental challenges that your product's users face and identify the questions we need to answer during the Design Sprint.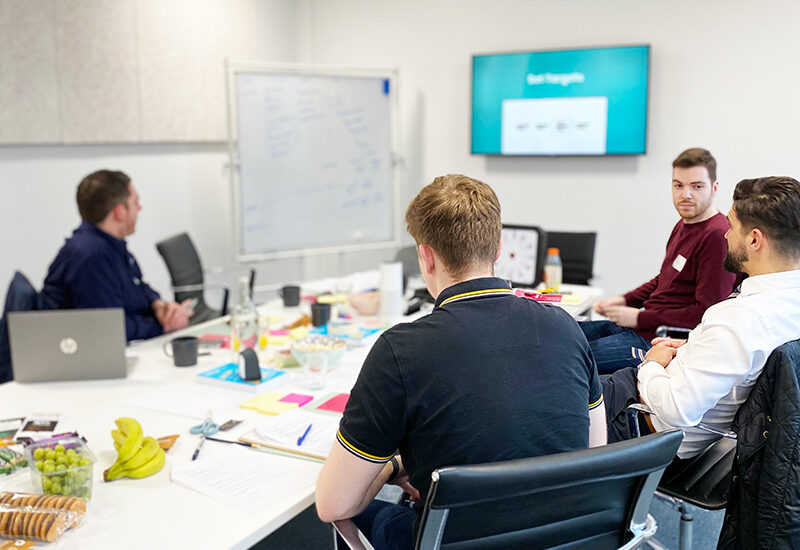 Day 2:
Decide & Storyboard
We start day two with a heap of solutions which we'll begin to filter and refine to give us the best possible chance of success. Once this has been decided, we move forward to create a storyboard giving us a visual representation of every step needed to be produced in our testable prototype.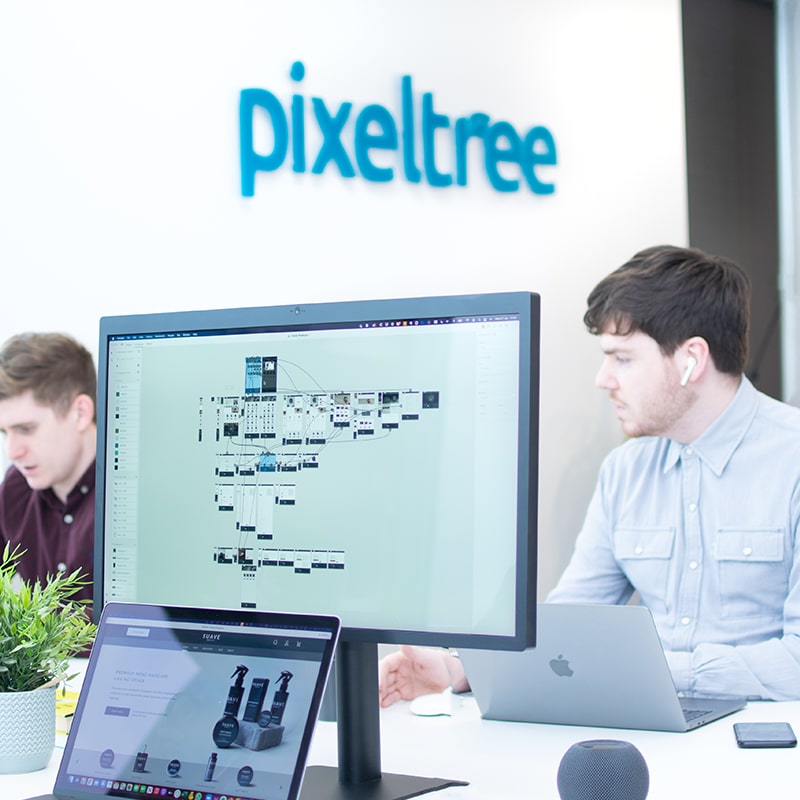 Day 3:
Design, Build & Prototype
Creating a high fidelity, believable prototype is the sole purpose of day 3. Our UX team will use the storyboard from day 2 and their expertise to turn rough hand drawn concepts into a beautifully designed prototype. This can then be placed in the hands of real users on day 4 for testing!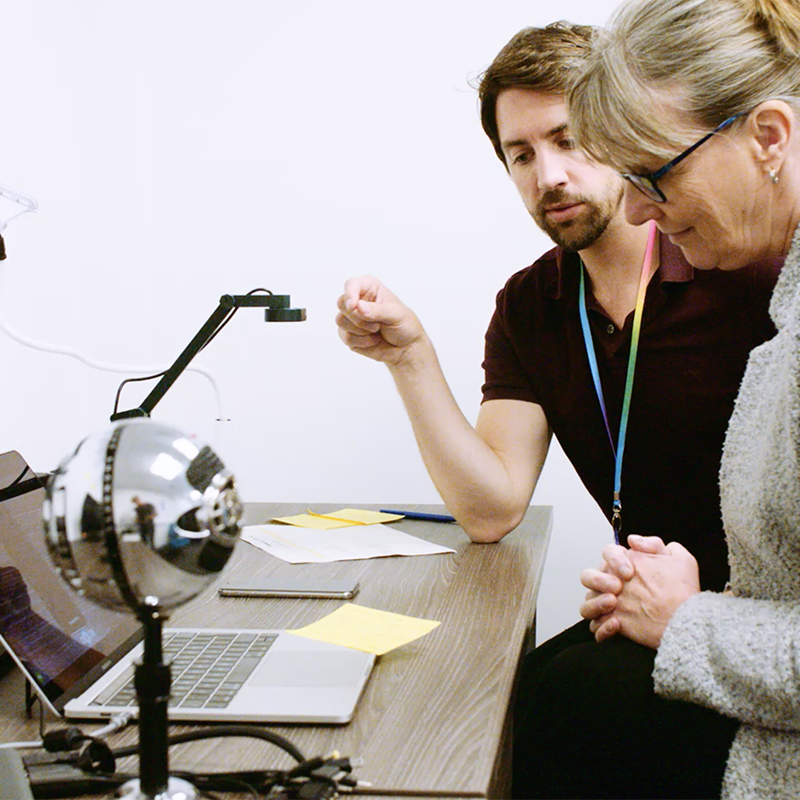 Day 4:
Test & Analyse
Day 4 see's all the hard work come to fruition. We place the prototype in the hands of your target demographic and set about asking them a series of questions to put your solution to the test. We synthesise all the feedback and provide it to you in a PDF report format which you can utilise in your decision making moving forward.
Start your design sprint process today, to make all the difference to your product launch.
What we need from you
A mixed team of your experts
Let's see what we can achieve together in 4 days!
Fill in the form!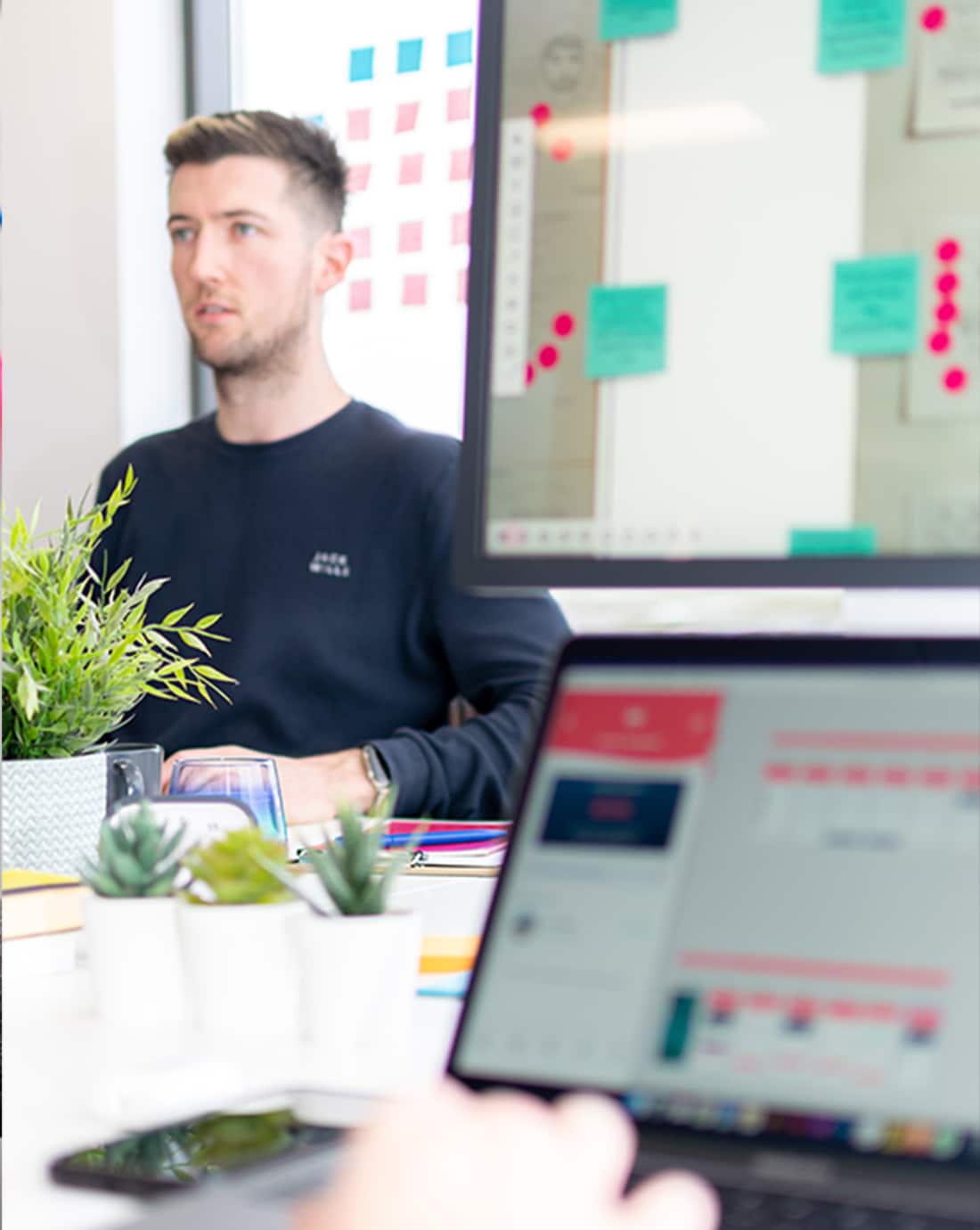 Design Sprint Frequently Asked Questions (FAQs)
What Happens After a
Design Sprint?
After 4 full throttle days of prototyping and gathering user feedback, you may feel you have everything to take the next step.
Enter the Product Sprint, a 6 week process of refining and finalising your design ready for development.