How Do You Conduct A UX Audit?
User experience is more important than ever in the 21st century because our experience with a business directly impacts how likely we are to spend money with them. And with the digital landscape changing faster than ever, companies are opting to prioritise UX more and more to stay ahead of competitors, making it an appointment to check in on performance frequently.
Increased conversions, happier customers and greater average order value are among the reasons you should consider conducting a UX audit if you haven't done so already. In this blog, we'll give you a step-by-step guide of how to carry out an effective UX audit so that your website or product can be as user-friendly as possible. 
So, how do you conduct a UX audit? Here is an outline of the 6 steps to conducting a UX audit:
Keep reading to learn more about each step as well as the benefits of conducting a UX audit.
Step-By-Step Guide To Conducting An Effective

UX Audit
If your website, app or other digital product is not performing the way it should be or is encountering issues, a UX audit will take you through a series of steps to help you determine why. 
The purpose of a UX audit is to provide hard data that explains why a product is encountering problems. It provides actionable recommendations that will eliminate these issues and improve the user experience. 
The steps included in a UX audit will vary depending on the time and budget allotted to the project. Some audits will only last a day or two, while others can last several weeks. 

Here is an outline of how to conduct a UX audit step by step:
1. Understand Business Objectives 
The first step in conducting a UX audit is to understand the businesses' goals for the product being audited. This will mean different things depending on the client. For example, if you are auditing an ecommerce solution, you may want to align the purpose of your audit with business goals like 'increasing conversions' or 'increase cross-selling'.
One of the most useful ways to understand a businesses' objectives is to conduct stakeholder interviews with individuals at the company who have a genuine interest in the product or the objectives in question. This can include product managers, developers, marketers, salespeople or customer service representatives. Each interview should gather information about the positives and negatives of the product. The aim is to find out what the product should do to improve the business. 
The goal of these interviews is to gain a nuanced understanding of the company's goals. Objectives need to be unpacked and clearly defined. The findings from this stage of the audit should be shared with your client or employer to make sure they agree with the business objectives you outline.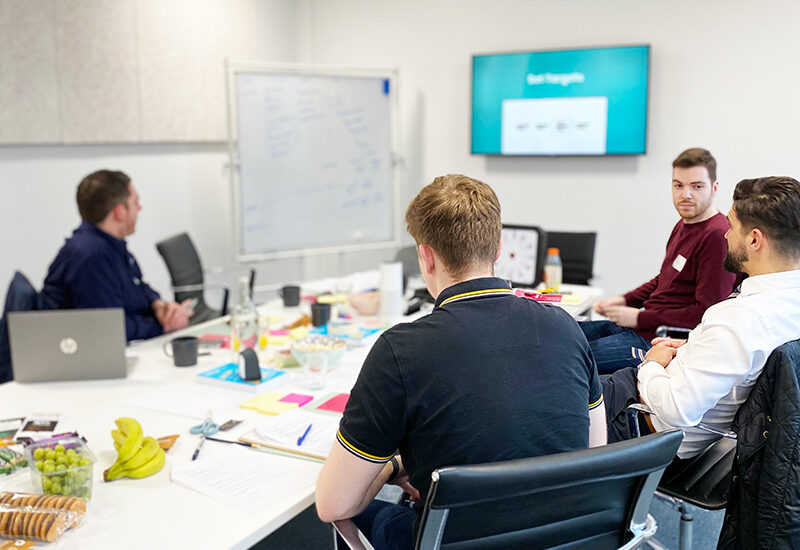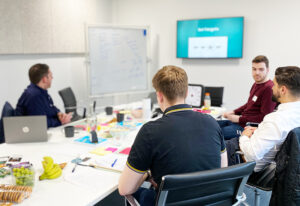 2. Get To Know Your Users 
The next step in a UX audit is to get to know your users. You can do this by creating user personas. These user personas are fictional users that help the UX team and the business better understand their customers. 
Here are a few handy ways to gather information about your users:
Surveys

Stakeholder interviews

Interviews with the products' end users
The aim of these steps is to present a user with the product and find out about their unique experience. This information can be used to come up with a series of personas which represent the kinds of people who utilise the digital product.  

3. Understand User Objectives and Create Flows
The information gathered by getting to know your users should then be turned into user flows. These user flows will establish the user's objectives in different parts of the product and describe the steps they'll take to get there. This process should also identify where the user might encounter difficulties . 
Although these user flows will mainly arise from the user personas, they should also be based on the information gathered about the users' objectives from stakeholder interviews, user surveys and interviews.
We recommend bringing these user flows to life in journey diagrams, giving a step-by-step breakdown of the user, their motivations and the user flow you expect them to take. Check out a great run down from the Nielsen Norman Group on creating your own journey map.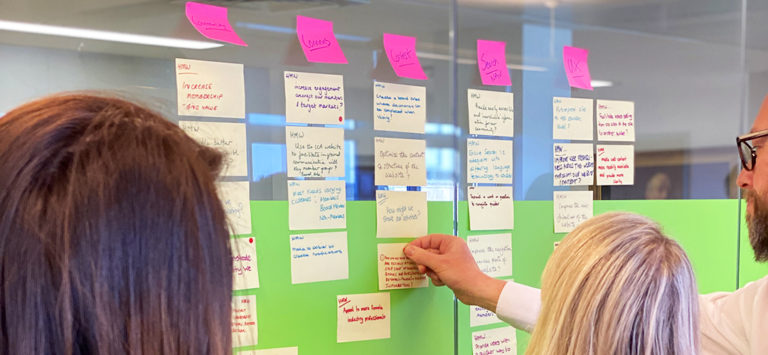 4. Review Analytics 
Most businesses track the performance of their website and mobile products using Google Analytics. This data is invaluable during a UX audit because it provides indisputable, quantitative data about who is interacting with the product. 
Regardless of what analytics are gathered, you should ensure the information covers enough time to establish trends in how the product is used over time. 
With this information to hand, you can identify problem areas that are presenting poor metrics and develop recommendations in step 6 that have been validated by real data.
5. Complete a Heuristic Evaluation 
The heuristic evaluation is another important task in a UX audit. UX designers know there are usability heuristics all digital products should follow to make them more user friendly. 
During a heuristic evaluation, you need to take what you've learnt from creating user personas and user objectives to go through the product as if you are the user. Try to see things from the user's point of view as you try to accomplish a series of tasks that will meet their objectives. Remember to take notes and screenshots detailing each and every challenge or pain point encountered. If more than one person is working on the audit, make sure everyone goes through this step to gather as much data as possible. 

6. Compile Findings and Make Recommendations 
Finally, you should always end your UX audit by compiling your findings and making recommendations to the client or wider team. Once all of the data has been collected, it should be analysed for insights into how the product is being used, pinpointing where users run into any difficulties. This information should then be condensed into a document that clearly and concisely conveys your findings to the client. 
Make sure to provide the client with a series of actionable recommendations. It should be clear how each recommendation can be implemented and what it will do to help meet business and user objectives. For example, if you find that users are having difficulty locating an important piece of information, you might want to recommend placing a link to the information on the home screen. 
Here are some effective ways to represent your findings:
Site maps

Wireframes

Prototypes

Heatmaps and screen recordings

Charts and graphs for metric performance

Other visual means 
Try to avoid being overly critical and instead focus on the positives by providing solutions for improvement. 
What Do You Need to Get a UX Audit Done? 
To complete a UX audit, you'll want to involve a cross-section of the team. This includes designers, developers, product strategists and business managers. It can be very useful to nominate an audit lead who will make decisions on the process and timeframe. 
Make sure that the following are agreed upon before beginning the project:
Audit goals (conversion, ROI, etc.)

Audit scope (sales pages, lead magnets, blog pages, the entire experience etc.)

A time limit (this is very important because theoretically you could go on auditing forever)

How many resources you are willing to dedicate to the audit: time, workforce, money
Who Should Do a UX Audit and When?
Generally, companies without a dedicated UX team stand to benefit most from a UX audit whereas those with an in-house team are most likely evaluating the product and altering it continuously. 
A UX audit should be carried out at the very beginning steps of a website, web application, dedicated app or similar redesign project. The word 'redesign' is key here as audits are usually carried out on a product or service that has been live for some time with a backlog of data to examine.
What Can a UX Audit Tell You? 
It is important to remember that a UX audit is not a solution for all of a site's UX problems. It can be ineffective if recommendations are not actionable or not followed up properly. It can also require a significant amount of time and labour to execute. 
Whilst an audit cannot solve all of a site's problems, it can be used to answer some vital questions: 
What difficulties do users face interacting with your product?

Do they have complications with functionality or navigation?

Where is that point in customers' journey when users abandon your website?

What do metrics tell you about users' behaviour?

What changes can you implement to make your website or app perform better?
A UX audit done well also covers a wide range of areas. These include:
Usability 

Product value

Visual attractiveness

Usefulness

Action stimulation 
UX Audit with PixelTree Media
Now that you know how a UX audit is carried out, why not check out PixelTree's UX audit service. 
We'll give you unparalleled insights into how your customers use, feel about and interact with your product. If you have an existing app, website, E-commerce store or digital product then a UX audit is the best place to start. 
Speak to one of our experts during one of our free 1-hour audit calls or get in touch to find out more today.