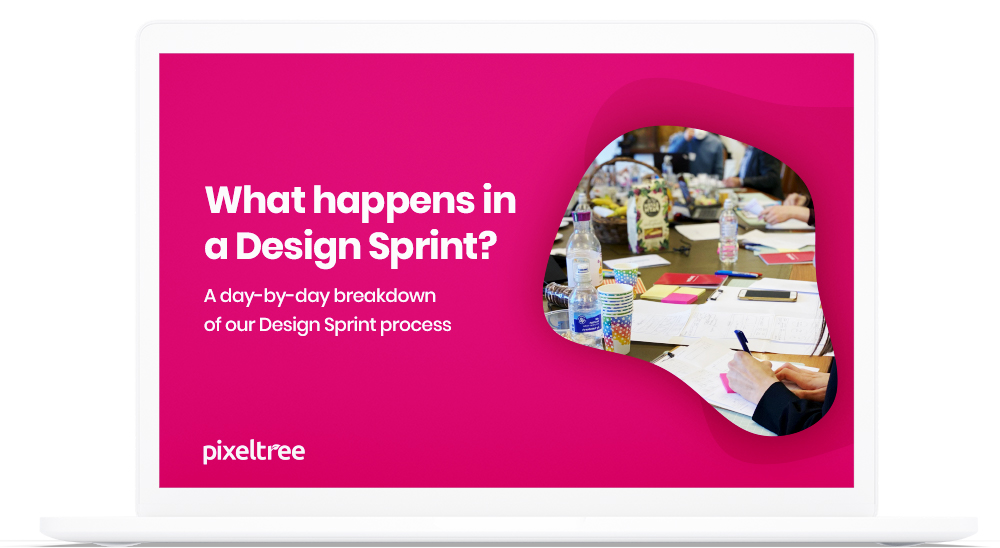 Download our FREE guide to running Design Sprints
You've probably heard about how the Design Sprint turns months of unstructured, ineffective processes into one intense week of strategy, prototyping, design and testing.
But perhaps, like many, you're a little unclear on exactly what the Design Sprint process actually involves. We know that, until you've actually been involved in one, it can seem a bit mysterious – so here's our guide to what happens day-by-day in a typical Design Sprint run by PixelTree.