How Does a Design Sprint Solve Design Challenges?
Our five day design sprint is an intense creative process used to solve crucial business problems by condensing months of problem recognition, ideation, prototyping and testing into one week. In this blog, we'll highlight the many benefits of undertaking a design sprint, no matter how big or small the company.
So, how does a design sprint solve design challenges? The key benefit to carrying out a design sprint is that you are able to tackle those difficult question(s) or challenge(s) in a cost and time efficient manner. This is because design sprints allow you to make data-informed decisions about your solution through real user feedback and stakeholder impressions. 
Keep reading to find out more about the benefits of carrying out a design sprint and some real life examples of when design sprints have helped solve design problems.
How Can a Design Sprint Help to Solve Design Problems? 
Let's outline some of the ways a design sprint can resolve your design problems. Here is everything you need to know: 
1. Gain clarity about where to start
More often than not, the hardest part about launching a new product or pitching an innovative idea is where to start. Sprints are set up in a cost and time effective manner in which a team, made up of different disciplines, join together to brainstorm ideas in an extremely efficient way. These meetings allow for critical analysis on potential problems before ideation and helps the team find out where to start.
2. Validate decision making 
By using real user feedback and stakeholder impressions, your team is able to make data-informed decisions. This proves invaluable to companies when the stakes are high because you have the data to back up or contradict your concepts. This means you can decide whether an idea is worth pursuing or not.
3. Rapid results
When a design sprint is carried out, not a single minute is wasted. The ideas that emerge on Monday are delivered in a designed, built and user-tested prototype by Friday. As the only focus is design thinking and creating a UX approved interface, the sprint reduces wasted motion throughout the entire process. Decisions that could typically take years to make, can be solved quickly and confidently.
4. Low risk, low cost 
You can save on resources spent and the cost of bringing an idea to market because the entire process is packed into a week. This is particularly important when you consider 50%-70% of an app's costs are in development.
Real Life examples of When Design Sprints Have Helped to Solve Design Problems
Curious to find out which companies have used design sprints? Here is a list of large companies that have used sprints successfully to deliver products or services:
Slack – Used design sprints to work out the best way to communicate its purpose.

Headspace – Developed a child-focused product in just three days. 

Google – Redesigned their hiring process in three days.

Facebook – Used design sprints to improve their news feed user experience. As a result, the interface became cleaner and more streamlined.
What is One of the Main Benefits of a Design Sprint?
There are many benefits of carrying out a design sprint. However, the main benefit is that the sprint is so efficient when it comes to a company's specific budget and resources. 
The problem with traditional, non-agile product development is that it can be extremely wasteful in terms of resources (from unnecessary meetings to poor quality control). However, with design sprints the entire process is packed into a short space of time. This means that companies can save money on resources spent (e.g. months of paid meetings etc..) 
Another problem with traditional product development is that companies are usually under extreme time pressure to complete tasks or deadlines. This often leads to errors, limited testing, shoddy code and ill-thought out designs. Rather than simply conducting meetings in a sprints place, design sprints have the benefit of time savings – especially in the long run!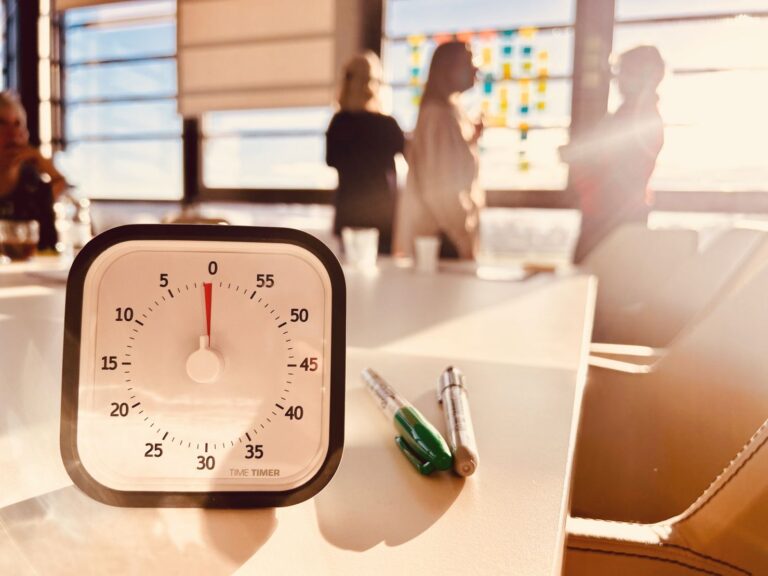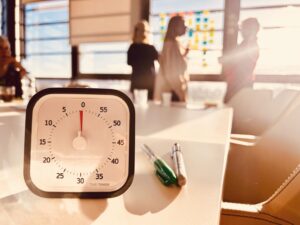 To find out more about the main benefits of a design sprint as well as why your team should consider conducting a design sprint, be sure to take a look at our recent blog. 
What are the Outcomes of a Design Sprint?
Here are some of the main outcomes of design sprints:
The main goal of a design sprint is to materialise an idea into a realistic project. At the end of the process, you are left with a clear proof of concept that has been tested on end users. 
By the end of the design sprint, you will understand the desirability and usability of your clickable prototype. This is because a pool of end-users is recruited to test the prototype and get feedback. 
The design sprint guides you through the building of a clear storyboard that gathers each step needed to test your idea. A storyboard is hugely beneficial because it maps out each step of the experience that you want to test and clarifies the screens you need to prototype. 
At the end of the sprint, user insights and behaviour observations are gathered during user testing and are centralised in a report. This report is key to ensuring you develop your idea under a user-centred vision. 
Design Sprints at PixelTree Media: 
Now that you understand how design sprints solve various design challenges, why not check out PixelTrees' forward thinking design sprint. 
Fully committed to ensuring your product is launched in the best quality possible, our design sprint service is here to help alleviate any queries, concerns or design flaws. 
Download our FREE guide on running a 4-day design sprint or get in touch with our friendly team today to find out more.