A UX Design Agency is a multidisciplinary team often comprising designers, researchers, strategists and analysts who work collaboratively together, specialising in user experience design. At PixelTree, our team is passionately committed to supporting your users through beautifully crafted, easy to navigate digital experiences that leverage your best assets and align with your brand.  
We help businesses tackle new market realities, pinpoint new opportunities and surpass customer expectations, by delivering a product design process that empathises and connects with the people at the very heart of it – the only people that truly matter – your users.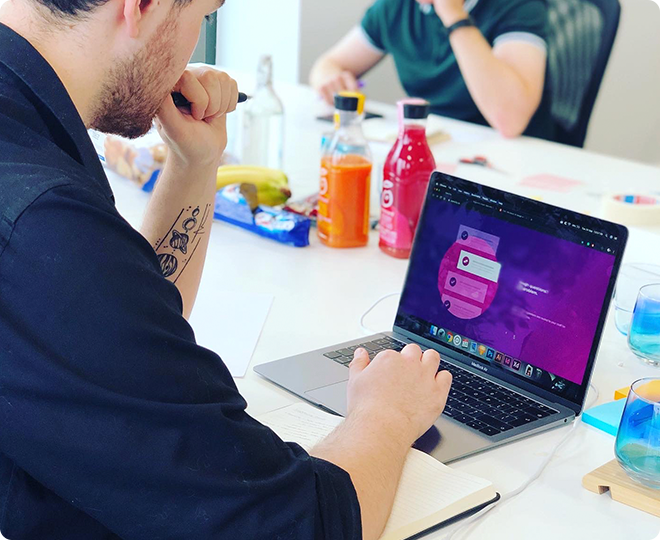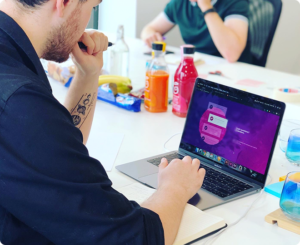 How do UX Agencies work?
Every UX agency will have different ways of working and collaborating. At PixelTree, we are dedicated to defining your underlying core business challenges. Through our painstaking ideation, user research and hands-on design processes, deliver strategic solutions that are the key to unlocking long-term transformation in your business.  
We aim to oversee as many processes as possible. From initial ideation, to defining the information architecture, the journey that the user takes, how the product is structured to facilitate this journey, and then finally, handcrafting those captivating aesthetics that draw your users in.
UX Workshops
At PixelTree, we love to kick projects off with a workshop. We're incredibly proud of the workshops that we deliver for clients, and their ability to solve big business problems quickly. If you've ever had a project stall due to 'design by committee' or stakeholders who simply can't agree on a direction, then you'll love workshops as much as we do. They're the perfect remedy for alignment challenges. 
UX Research
Once we've established any fundamental business problems, we turn our attention to the issues faced by the users of your digital product/website. We typically undertake extensive research to better understand the needs of your customers, and what better way than to hear it directly from their point of view. 
Digital Prototypes
Ultimately this UX research and analysis of existing data, along with the outcomes of our workshops, all lead to the creation or redesign of your digital experience. We produce high fidelity, interactive prototypes that allow us to receive feedback from your customers under test conditions to better understand how they use your product or website, and where we might need to refine certain elements. 
This type of work can be conducted as a one off project on a specific constrained piece of work. If, however, your digital product requires constant iteration, our unique PixelTree One product may be a good fit for your business. 
PixelTree One
PixelTree One assists you through each crucial phase in your product lifecycle. We provide an agile solution that opens up our entire suite of skills and resources to you, to use at your disposal. You'll have an outsourced UX agency ready to tackle any number of business challenges whilst being able to access our team's knowledge and expertise across a range of multi disciplines. 
How can a UX Agency help your business? 
Our passion is your users. UX is all about fulfilling their needs. We aim to produce valuable experiences that keep users loyal to the product and your brand. We do this by developing an intrinsic understanding of how your users think, interact and utilise digital products. Solutions are tailored to those behaviours to ensure that you have everything you need to smash your long-term business objectives. 
Many of the world's biggest brands place an incredible amount of weight on UX design. They understand that providing customers with a best in class experience will pay dividends time and time again. Forbes recently suggested that the average ROI for investing in UX was $100 for $1 spent! Read more about UX audits here
Contact Us
At PixelTree, we believe that providing exceptional user experiences shouldn't be the preserve of FTSE 100 or Fortune 500 companies. PixelTree is a UX agency that offers a range of products and services for budgets of all types. Get in touch today, we'd be happy to discuss with you in a little more detail.
Let us conduct a UX Audit for you…
Let our experts take a look under the hood and evaluate your current user experience. We'll work collaborative, reviewing existing data coupled with our insights to highlight areas of improvement in order to drive your revenue as quickly as possible.