UX Audit – Ok so it may sound like a jargon term only used by industry professionals but in reality a UX Audit is an incredibly powerful tool which will help your website, app or digital product to generate more revenue! Companies like Amazon, Apple and Airbnb make booking, purchasing or accessing support so seamless that it makes their competitors often seem like amateurs. Only this week I used Apple's support app to speak to a technician and source a replacement set of AirPod's due to a problem with one of the speakers. This was facilitated within minutes and later that afternoon a new pair were on their way out to me without any hassle at all. Why is this relevant… the companies I mention above have heavily invested in UX (User Experience) and it shows. In fact Amazon claim to have invested 100 times more into their UX and CX (Customer Experience) than they did on advertising in early years!
You may not have plans to invent the next mass market wearable tech product or revolutionise the way people shop throughout the world but the fact still remains, User Experience is important and those who take it seriously and invest will reap the rewards in both the short and long term too.
A UX Audit is a process that we conduct that sets out to evaluate your website, app or digital product providing you with a detailed and comprehensive report on a number of aspects that make up a user experience. We delve into the business proposition looking at your customer persona's or avatars allowing us to understand their needs and evaluate those against the current offering you provide. In addition to this we look to recruit users who match your customer demographic and ask them to conduct a series of moderated usability tests which provide real world insights into how your customers use your product, areas they find frustrating and any issues or concerns they might have. We look at a whole host of other aspects too, including accessibility, navigation and user journeys, along with compliance with UX standards and how the current product sits within the wider product strategy.
During our UX Audits It's not uncommon to uncover fundamental problems that maybe prevent a user from completing an action (purchasing, signing up, requesting information, downloading a brochure etc) or from finding critical information they are looking for. During a recent audit we were able to uncover a smaller more subtle issue that was actually preventing customers from signing up to the app based on concerns around privacy and data protection. A whopping 62% of participants said that they'd avoid providing ID and therefore abandon the sign up process due to concerns over privacy and data protection. This problem is easily rectified by providing users with information on where their data is stored and the regulations the company complies with in order to keep it safe! Without conducting moderated user testing as part of our UX Audit this information would have been lost, the problem would still have remained and the company in question would have continued to lose out on potential customers every single day!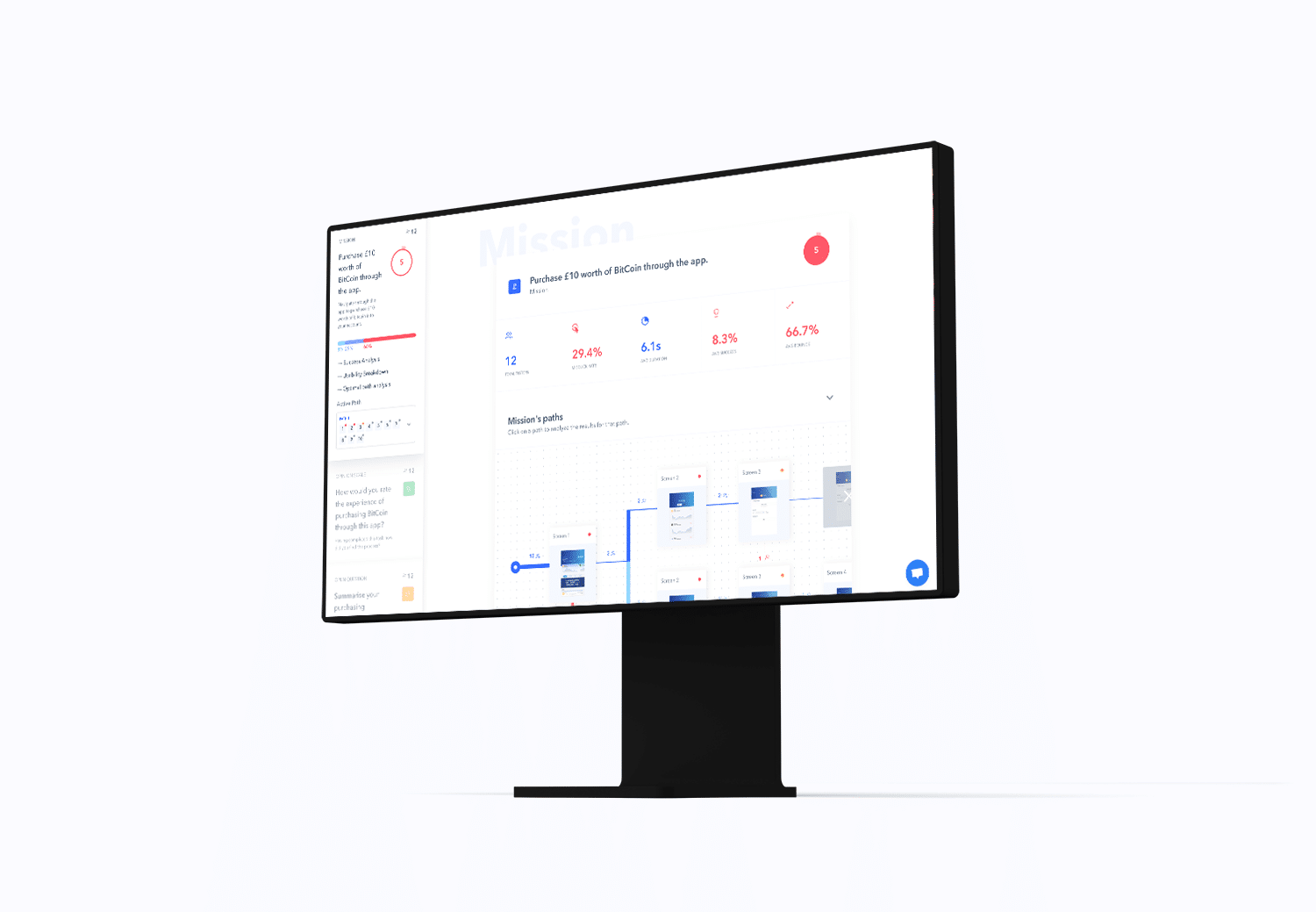 When to conduct and UX Audit and Why?
Now we've established what a UX Audit is we can look why you may want to look at conducting one and at which point during your companies or products development to take the plunge! Here are some of the common examples of when you should look to undertake an audit;
Your website feels dated and hasn't really been improved for a couple of years.
You're in the early stages of a website/product redesign and want to drastically improve what is already in place.
You've just launched a new product or website but the bounce rate is unusually high.
Your website or product conversions are low.
The key measurable stats on your website/product have started to drop off.
You haven't recently undertaken any customer feedback when using your website/product.
Sales through your website/product have gone flat or worse, have started to fall.
You launched an MVP but require a second opinion on usability or the general User Experience.
If you fall into any of the categories above it maybe time to look at conducting a UX Audit. It's true that an audit can be done internally if you have the willingness and time to read documentation on how to perform the tasks mentioned above (we actually plan to release a playbook on this shortly). If you have your own UX designer or UX team then conducting frequent UX Audits is highly advisable but it's pretty likely that your team are constantly iterating and making changes based on user behaviour! That said it's generally a company without a dedicated UX team that stands to benefit the most from conducting an audit. Working with an experienced, external team who have fresh eyes and are devoid of any subconscious biases is a sure fire way of obtaining a high return on your investment. A article released in Forbes suggested that the average ROI when investing in UX was 9,900% or $100 for every $1 spent – a pretty safe bet if ever there was one!
Whether you attempt to undertake the audit yourself, have your own UX designer in house or choose to work with a specialist Experience Design studio like ourselves, you're guaranteed to make a return on your investment (be that a financial or time investment). Keep your eyes peeled for our UX Audit guide and in the meantime, if you'd like more information then simply join our newsletter below where you'll be provided with case studies, example reports and even more UX insights delivered right to your inbox each month (No spam!!)
Keep Updated!
We're passionate about sharing industry insights or tips we've learnt from previous projects. If you'd like to receive our monthly update, drop us your email address and we'll keep in touch. No spam, just a cool monthly email from the team
By subscribing you agree to our terms and conditions and can unsubscribe at any time.